Case Study
How we detected a cryptic subterranean species using a novel eDNA approach.
---
Biodiversity Conservation
Native Species: Baw Baw Frogs
---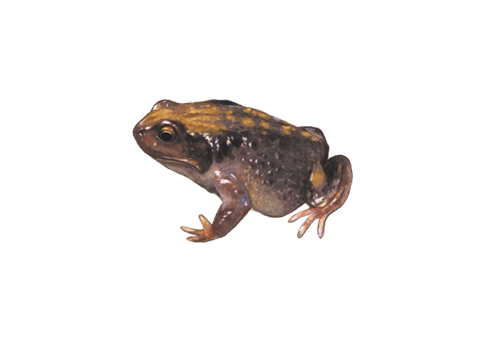 The Baw Baw Frog is only found on the Mt Baw Baw plateau, Victoria, Australia. This secretive frog generally lives and feeds underground, which posed a significant problem for conservationists - how do you identify threats and monitor a frog that's so difficult to find?
Deakin University researchers have been developing a novel method to help detect this species in its environment using eDNA. Typical eDNA techniques geared towards an aquatic environment were not appropriate with this subterranean species so the solution was to deploy a set of eDNA traps. These benign traps were left in suspected Baw Baw frog habitat for several weeks then collected by the Deakin University team. We then developed an eDNA based molecular assay to test for Baw Baw frog DNA on these traps, as well as for the infectious disease Chytrid, known to infect these frogs.
To date this technique has been successfully used to detect this species without disturbing it in its natural environment. Furthermore, the eDNA traps have provided information on the infectious disease status of these frogs.