Case Study
Fox Predation Diet Analysis
---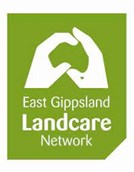 ---
Led by Matt Stephenson, East Gippsland Landcare Network & Josh Griffiths, EnviroDNA
---
---
---
Red foxes (Vulpes vulpes) are an introduced species that pose a serious conservation problem by contributing to declines and extinctions of many of Australia's native species. They are known to be particularly abundant at the interface of agricultural and native bushland where they can prey on a combination of domestic and native species. East Gippsland Landcare Network sought to use eDNA metabarcoding to investigate the diet of foxes in Blond Bay Wildlife Reserve, East Gippsland following the extensive Black Summer 2019/20 bushfires. The study involved a particular interest in the presence of migratory shorebird species.
---
Traditionally, identification of individuals requires intensive trapping and tagging methods while dietary analyses is limited to what can be visually identified from scat or gut contents. These methods can be highly invasive, costly and time consuming. By applying eDNA techniques these outcomes can be achieved more effectively and without having to physically interfere with the species.
---
EGLN utilised fox detection dogs to collect 103 fresh fox scats from the Blond Bay Wildlife Reserve. EnviroDNA analysed these samples by swabbing each scat to obtain DNA and genotyped (using microsatellites) to identify individual foxes using a methodology developed by EnviroDNA and the Otway Conservation Ecology Centre to help understand fox densities.
DNA was obtained from within each scat to determine the dietary composition using established protocols and vertebrate markers developed by EnviroDNA. DNA samples were prepared into libraries and sequenced. Bioinformatic analyses was then undertaken to identify genetic sequences against an extensive reference database to ascertain which vertebrate species are present in each sample.
---
Fox DNA of sufficient quality to distinguish individuals was obtained for 48 of the 103 scats collected. In total, 23 individual foxes were identified (10 females and 13 males). Seventeen individuals were only detected from a single scat and are likely transient or fringe individuals. The remaining 6 individuals were detected more than once, likely resident animals, with one individual being detected ten times.
For the diet analysis, a summary of the species detected in each scat sample was obtained. A list of all the species detected across all scats is provided here in Table 2. The analysis highlighted the diverse and opportunistic diet of foxes that incorporated fish, frogs, birds, mammals and reptiles (with plant and invertebrates also observed in scats). A number of species are likely to be a result of scavenging (e.g. wedge-tailed eagle, eastern grey kangaroo, Australian bass). While no migratory shorebirds were detected in the scats, this may be a result of the timing of scat collection (~90% in October). Such species may form a larger part of the foxes diet during summer when migratory birds are in much greater abundance with breeding also occurring, providing greater opportunities for predation and nest raids for eggs and chicks.