---
Case Study
How we used eDNA to determine whether exotic mosquito incursions at airports could result in local populations.
---
Biosecurity
Invasive Species: Exotic Mosquito
---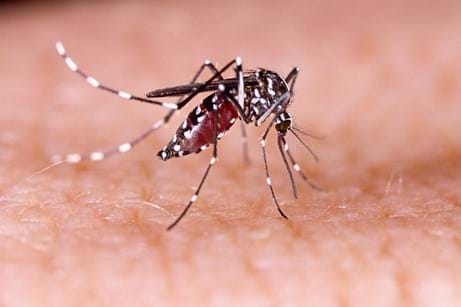 Incursions of exotic mosquitoes at major airports around Australia are detected periodically. These include recent detections of two major vectors of dengue and zika, at Perth, Melbourne and Brisbane airports.
Sometimes these detections occur at a frequency that may suggest local breeding for short periods of time, although no breeding sites have been detected using traditional sampling techniques. Local breeding of these mosquitoes is a major state and federal health risk, and there are ongoing monitoring programs undertaken by the Federal Department of Agriculture and Water Resources (DAWR) at all major international airports in Australia.
We have developed eDNA quantitative PCR tests for the exotic mosquitoes Aedes aegypti and Ae. albopictus, which allows potential water breeding sites to be tested for the presence of DNA from both target species.
Partnering with WA Health and DAWR, we sampled a variety of different water receptacles at both Perth and Melbourne airports during the summer of 2016. Our study found no evidence of local breeding of exotic species, but did detect breeding of a local endemic species. While the news was good from the perspective of no local populations of these exotic mosquitoes, the study highlighted a need to reduce potential mosquito breeding sites at these airports to lower the chance of exotics breeding.