2 November 2020
Welcome to the team!
The EnviroDNA team continues to grow and we are thrilled to create a new role that is focused on supporting the business, our clients and helping to communicate the science of eDNA. A very warm welcome to Jacquie Murphy!
---
Jacquie Murphy
Business & Marketing Officer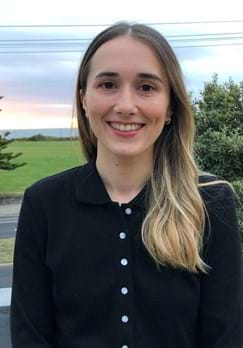 Jacquie has a flair for all things marketing and communications and has a core focus on helping the business achieve the positive impact and growth we are striving for. At EnviroDNA, she is able to combine her industry experience along with her personal passion and curiosity for the natural world.
Growing up she developed a love for animals and the environment in a busy house with a variety of pets and furry companions. Throughout school she explored creative interests through visual art and it was the ability to combine creativity with strategy and problem solving, that led her to studying a Bachelor of Communications at university.
Working on some of Australia's most recognisable brands, Jacquie has a background in developing and implementing marketing campaigns and strategies, media management, digital marketing and social media management. Amongst our team of scientists, Jacquie brings an important skill set to help us spread the word about eDNA and the value this technology offers to industry. Along with driving our communications, she has exceptional organisational skills providing key business support to our team and clients.
Jacquie loves that she can apply her skills in a business with strong environmental values. She's also excited to learn a thing or two outside of her role from her colleagues in the lab and the field! When she's not at work you might find her wandering through parks or messing around with pencils and paper.
---
---
---
For more information on our team members, check out Our Team page.