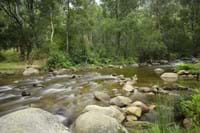 We have designed a simple water sampling method for eDNA analysis that is of the highest standard for avoiding contamination and minimising sample degradation. These are easy-to-use water sampling kits that anyone can use with limited training and experience required.
eDNA water sampling kits contain:
2 x Latex gloves
Filter units
1 x Disposable syringe
1 x Zip lock pouch (BioPE Recyclable) with sample label
1 x 100% certified home compostable mailer bag

Preservative
Suitable for both targeted species and biodiversity assessment sampling. It is important to note that laboratory analysis of samples is quoted separately per project. You can download the guide for operating eDNA kits here.