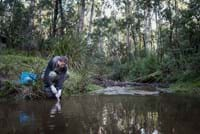 ---
---
---
Detecting Nature's Fingerprint
---
EnviroDNA
use cutting-edge
environmental DNA
(eDNA) technology for wildlife detection and monitoring. At the forefront of research and application in Australia, we
provide
eDNA services
that innovate how our clients gather wildlife and biodiversity data, helping to protect our fragile biodiversity.
Every living creature leaves traces of DNA in the environment through skin cells, hair, scales and other bodily secretion. This is known as environmental DNA - nature's fingerprint! At EnviroDNA, it is our job to find it. By collecting an environmental sample, such as water, soil or scats, we can trace native wildlife, pests and introduced species.
eDNA
is an innovative, sensitive and cost-effective technique that is ready to be added to your wildlife and biodiversity surveying toolkit.
---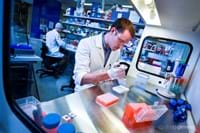 ---
Clients
We work with organisations to innovate how they gather data on wildlife and biodiversity, so they can make improved environmental management decisions. Using eDNA services, our clients are detecting native and invasive species with greater ease and sensitivity, as well as generating broad scale biodiversity data that was not previously possible. EnviroDNA works with a range of clients across industries in Australia, including government, consultancies, not-for-profit organisations, developers, universities and private organisations.