23 March 2022
3-Part eDNA Webinar Series - April 2022

Calling all environmental practitioners, ecologists, rangers, environmental managers, catchment managers from government, NRM organisations, environmental organisations and consultancies! Learn about eDNA and how it is quickly becoming an important tool for biodiversity monitoring in this free 3-part webinar series. This series has something in it for everyone, whether you are new to eDNA or have worked on projects already.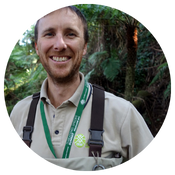 Part 1: Introduction to eDNA | Wednesday 6 April, 12.00 PM AEDT
Speaker: Josh Griffiths, Senior Program Manager & Wildlife Ecologist
Discover the power of eDNA and how it can help you monitor biodiversity with greater ease, efficiency and cost-effectiveness. In this session, you will learn what eDNA is, the different methods (targeted species detection and biodiversity assessment) and how it is being applied in areas of conservation, citizen science and biosecurity using real case studies. 45 minutes including Q&A.

Part 2: eDNA in the Lab | Wednesday 13 April, 12.00 PM AEDT
Speakers: Dr Luke Noble, Leader in Molecular Science & Dr Rachael Impey, Laboratory Manager & Molecular Geneticist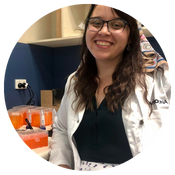 Hear from experts who lead and manage our laboratory at EnviroDNA. Take a closer look at the details of eDNA genetic analysis, laboratory processes and new opportunities coming up for analysing samples. This is a great opportunity for those who may already be familiar with eDNA and want to dive deeper into the topic from a laboratory and analysis perspective. 45 minutes including Q&A.

REGISTER HERE