21 September 2020
eDNA in Fight Against Invasive "Hitchhiking" Insect Pest
---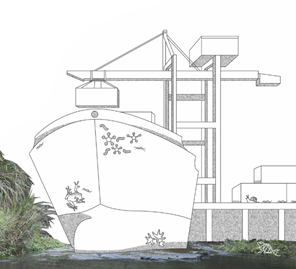 The BMSB, an insect native to China, is not established in Australia or New Zealand but is increasingly being detected at our borders due to its ability to elusively "hitchhike" on incoming cargo and shipping containers.
Research shows that the establishment of the BMSB in Australia and/or New Zealand would result in large detrimental impacts to the yield and aesthetics of a wide range of fruit and vegetables that the bug is known to feed on (Smith et al. 2014).
Post-border detections of BMSB have been increasing, and with strong climate suitability for this invasive pest along our coastlines, the need for an efficient and accurate diagnostic test is essential. Cue environmental DNA (eDNA)!
---
This study will develop eDNA approaches for the speedier detection of the BMSB as well as allowing for a cost-effective method that will assist in the prevention of potential outbreaks. This is an exciting venture in the capabilities that eDNA presents in assisting with biosecurity management. Project lead, Dr Andrew Weeks says:
"eDNA has been growing as a tool used for more efficient detection of native and invasive wildlife in conservation. However, to our knowledge, this is the first time eDNA has been used as a detection tool in biosecurity for a high priority plant pest in Australia or New Zealand. We are excited by the opportunity to refine eDNA methods to prevent this biosecurity threat from impacting our agricultural industries".
The project's first milestone of developing and optimising a target species assay for BMSB is currently underway. We look forward to sharing more as the project progresses! For more information, cesar has published an article here.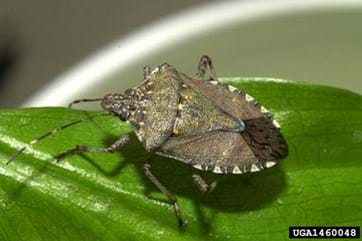 By Jacquie Murphy, EnviroDNA
---
Want to learn how eDNA could assist you?
We believe protecting our agricultural industries and our natural ecosystems is essential. If you want to learn how eDNA can protect biosecurity or assist with your species detection challenges, we are always happy to help! Contact us.

This article draws on findings from:
Smith, J. R., Hesler, S. P., & Loeb, G. M. (2014). Potential Impact of Halyomorpha halys (Hemiptera: Pentatomidae) on Grape Production in the Finger Lakes Region of New York. Journal of Entomological Science, 49(3), 290–303.