25 February 2020
Farmers get involved in developing eDNA tool for detecting BMSB biosecurity threat
---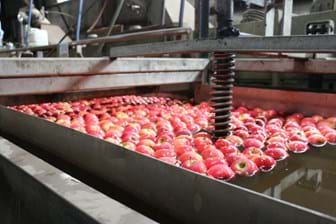 What is the problem for biosecurity?
These small, shield-shaped pests have the potential to wreak havoc for farmers as they feed on a wide variety of vegetable crops and fruits. For this reason, Australia's biosecurity defence is under significant pressure to stop a BMSB outbreak occurring within our borders.
The BMSB is currently listed in Australia's top 10 National Plant Priority Pests. These 'hitch-hiking' bugs are known to catch a ride on incoming cargo ships, putting immense pressure on Australia's shipping and importing industries. Now due to a recent outbreak in the northern hemisphere, border securities are on even higher alert.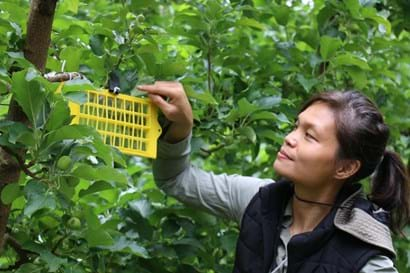 Using eDNA, our project aims to develop an early detection tool that would increase the speed and sensitivity at which BMSB are detected. This is an exciting venture for EnviroDNA and project partners to explore how eDNA could be used as a preventative tool in the agriculture and biosecurity pest landscape.
A key outcome of this project is to develop an in-field eDNA detection test that would allow growers to determine the presence or absence of BMSB on-site or within production areas. By increasing the chances of early detection, farmers can adopt quick measures to stop these pests from spreading.
In collaboration with VFF, EnviroDNA has received interest from various growers regarding the development of this project and opportunities to volunteer. By engaging with farmers and growers, EnviroDNA hopes to obtain help, knowledge and expertise of native stink bugs (off-targets) and surrogate stink bug species, Green Vegetable Bug (GVB; Nezara viridula) from lure traps across Victoria as part of the initiative to develop a highly sensitive in-field eDNA diagnostic probe for the BMSB.
So far, 11 growers have put up their hand to be involved at some stage throughout the project. One of the orchards that Program Officer - Agriculture & Biosecurity, Andie Wong, has visited is Sanders Apples in Yarra Valley, Victoria. This family owned and operated apple orchard is run by 3rd generation orchardist brothers, Kevin, Director at Apple & Pear Australia Ltd; Bob and Peter Sanders.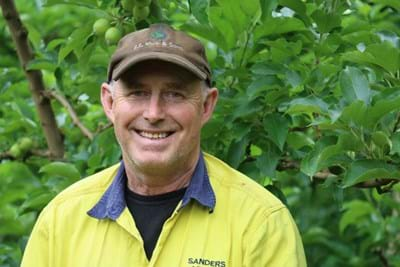 In the field, Andie set up sticky traps with lures for attracting a diversity of stink bugs – an important part of the initial stages of the project. Visits to each fruits orchard or farm will also help to determine if each site is suitable for collecting or trapping off-target species; trialling GVB eDNA sampling and diagnostic approaches; or/and investigating localised and broadscale eDNA sampling opportunities.
Amongst the many challenges that Australia's agricultural industries face, EnviroDNA are motivated to see the potential of how scientific innovations such as eDNA could play an active positive role in minimising the threat of notable invasive pests.
This is an important study that will aim to benefit Australian and New Zealand growers, and help to reduce the pressure on border securities. Stay tuned as we will continue to provide updates as the project progresses.
---
By Jacquie Murphy, EnviroDNA
---
Got an innovative idea for applying eDNA?
Get in touch! Our team are always happy to chat about new possibilities for eDNA.