19 October 2022
Predator scats to inform potoroo rewilding project
---
Researchers from NSW Department of Planning and Environment have commenced a mass search for scat samples in the state's far south coast. The team are collecting scats from predators such as foxes, dogs, cats, dingoes and quolls.
This survey is part of an important strategy to help safeguard the endangered long-footed potoroo (Potorous longipes) in a program partnering with EnviroDNA applying new molecular methods.
Long-footed potoroos are one of several species that will be reintroduced in a long-term plan by NSW Government to develop a Nungatta feral-free rewilding site in South East Forest National Park.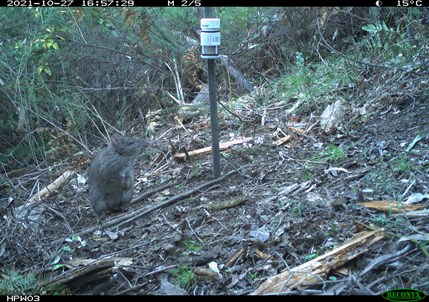 Long-footed potoroos are ground-dwelling marsupials, listed as endangered in NSW and Victoria. This species is often confused with the long-nosed potoroo - a close relative found in some areas of the NSW south-east.
Over the years populations have declined due to the impacts of bushfires and feral species. They were known to inhabit the NSW far south coast, however since the 1990s there is yet to be a confirmed detection of the NSW colony.
Previous surveys indicate that long-footed potoroos were last recorded through hair samples. Camera trapping techniques have since been applied in this area but have proven difficult to detect as they are likely in extremely low abundance in this region, if still present.
With populations declining and traditional survey methods proving difficult to detect the species, NSW DPE is now using eDNA metabarcoding to sequence DNA from known predator scats, in an innovative approach to confirm presence in the region.
Increasingly scat analysis using eDNA metabarcoding is being used to determine species diet and to accurately identify elusive or endangered species. Prior methods such as examining gut contents are highly invasive, where species often are trapped and killed to understand their diet.
Results from this analysis will provide an understanding of diet differences between predators and aim to precisely determine if long-footed potoroos inhabit south-east NSW regions.
Department of Planning and Environment Senior Threatened Species Officer Dr Joss Bentley has so far collected 100 scats from the South East Forest National Park.
This field mission for scat has initiated and a pilot run analysing samples will be processed soon. Over the next year, 1000 predator scat samples will be collected from Southeast Forest National Park and sent for sequencing to EnviroDNA's laboratory.
Data will be helpful in not only indicating presence but also provide an understanding of the broader species inhabiting these areas, complementing existing understanding of species distribution.
This is critical information for informing the south coast's first rewilding project to protect some of Australia's most vulnerable native species.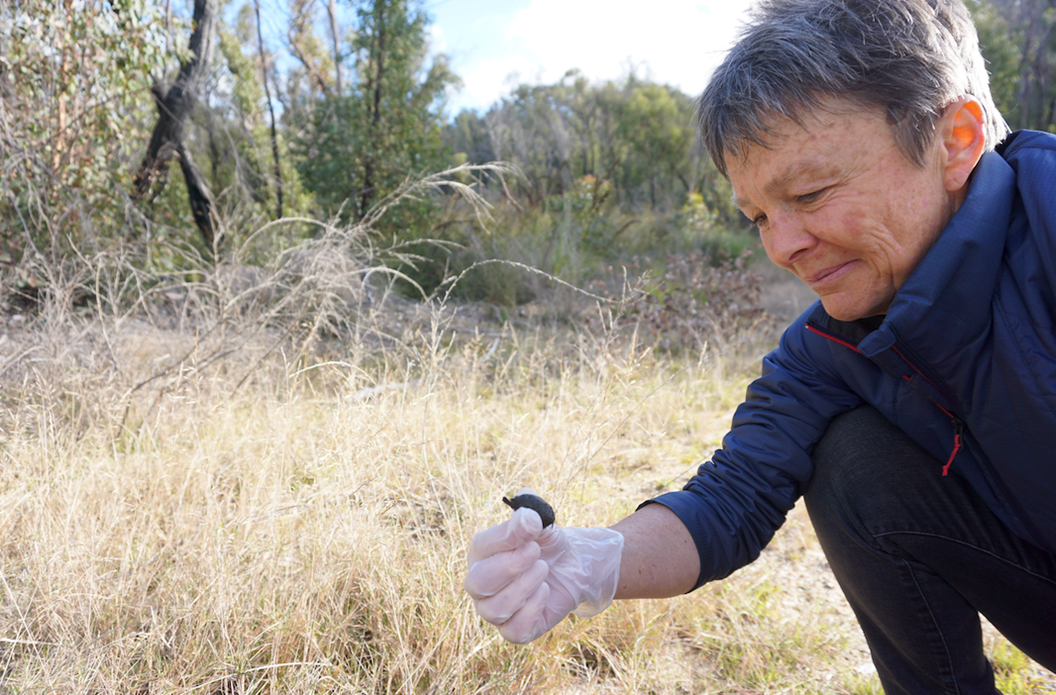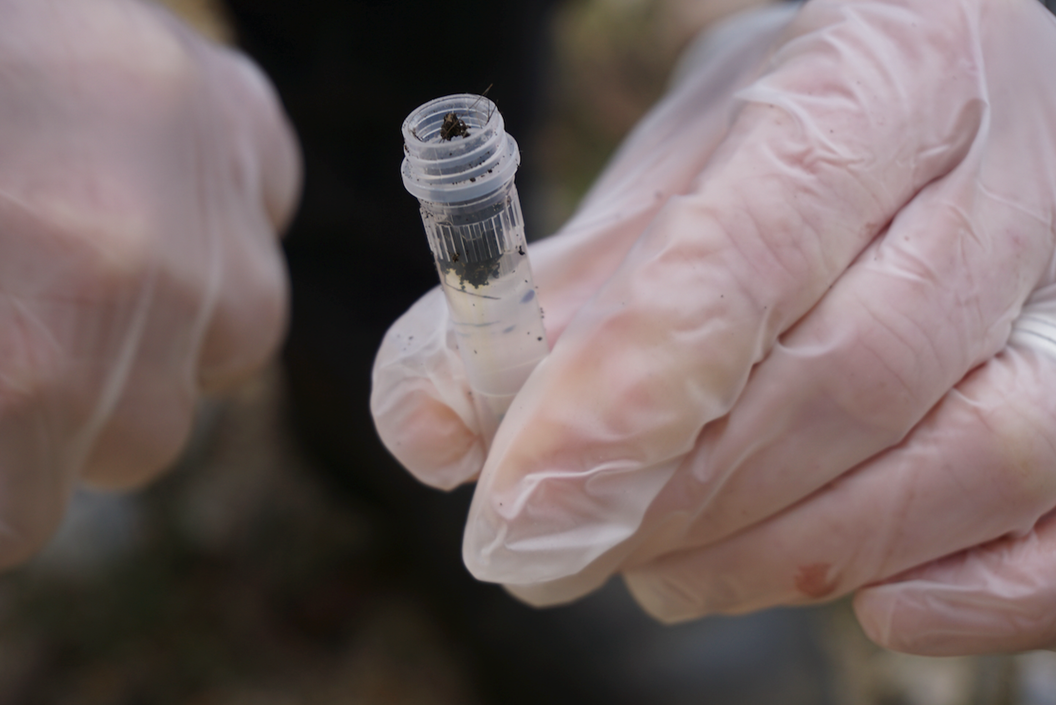 ---
---
Thank you to NSW Department of Planning and Environment for contributions to this article, including Melanie Sim and Project Lead Dr Joss Bentley.
Want to detect species from scat?
Learn about EnviroDNA's eDNA scat analysis services. We assist clients with species identification from scat as well as diet analysis studies using eDNA metabarcoding. For more information, this case study investigates diet of foxes with a particular interest in the presence of migratory shorebird species. Contact us for more information.