14 September 2020
Welcome to the team!
---
---
The EnviroDNA team is growing and we couldn't be more excited. During these unique times of meetings on Zoom and virtual coffee catch ups, we feel so lucky to have a new face join our team. Introducing our new all-star!
---
Andie Wong
Program Officer (Molecular Scientist) – Agriculture and Biosecurity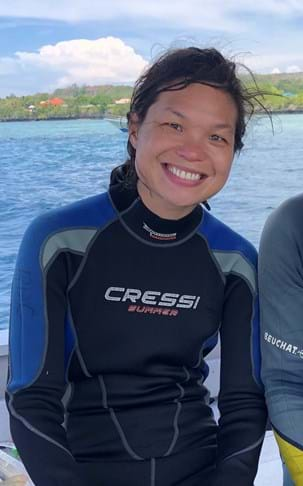 Andie grew up in Sabah, also known as the 'Land Below the Wind', which is located in Malaysia on the northern part of Borneo. Memories of her childhood include the variety of animals like monitor lizards, pangolins, Malayan box turtles, green vine snakes, fruit bats and frogs that used to visit her backyard and home!
With a background in commerce, she spent six years working in both the Finance and IT industries in Singapore while competing in national and international dragon boating and outrigger-canoeing races. Rediscovering her love for nature and biodiversity, Andie decided to take a giant leap from the corporate world into completing a Bachelor of Science majoring in Zoology and Genetics, followed by an Honours project studying immune regulation in Tasmanian Devils in Hobart, Tasmania.
Andie has worked as an environmental consultant which has taken her to many remote parts of Victoria conducting flora and fauna surveys, but it was when she discovered the use of molecular techniques for species detection that she became hooked on eDNA and excited about the opportunity to join the EnviroDNA team. With a broad skillset in business, consulting and scientific research, she is managing projects in both the Agriculture and Biosecurity spaces and is hoping to get her hands dirty in both the lab and field. Outside of work, you can often find her on the water with the Melbourne Outrigger Canoe Club, or planning her next scuba diving trip!
---
---
---
Got any questions? If you'd like to reach out to Andie or have any questions relating to her work in Agriculture and Biosecurity at EnviroDNA, she can be contacted via email at: awong@envirodna.com.
For more information on our amazing team members, check out Our Team page.