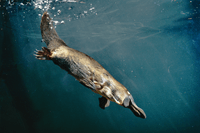 ---
Targeted species detection
---
---
We innovate wildlife surveys using environmental DNA (eDNA). Our target species tests use qPCR methods to detect traces of DNA that wildlife shed into the environment. This service is available for both native and invasive flora and fauna, and is an ideal solution if you need to:
Detect key species of interest
Detect wildlife that are low in abundance
Detect shy or cryptic wildlife
Undertake a broad scale distribution assessment of a species cost-effectively
We have undertaken a wide range of target eDNA tests for over 70 native and invasive species. Depending on your species of interest, we can use an existing test or optimise a new test for any species, based on your project objectives.
---