---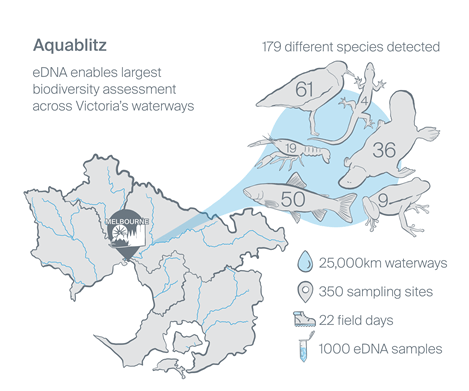 ---
North Central CMA is leading the way in eDNA undertaking Victoria's first eDNA fish biodiversity assessment! Native and invasive fish species were mapped across the Upper Campaspe and Coliban catchments. This has built a comprehensive baseline of fish presence data for future monitoring, while also helping to inform management actions.
Looking for biodiversity survey or wildlife monitoring solutions?
Contact us to discover how eDNA technology could assist you.
---
---